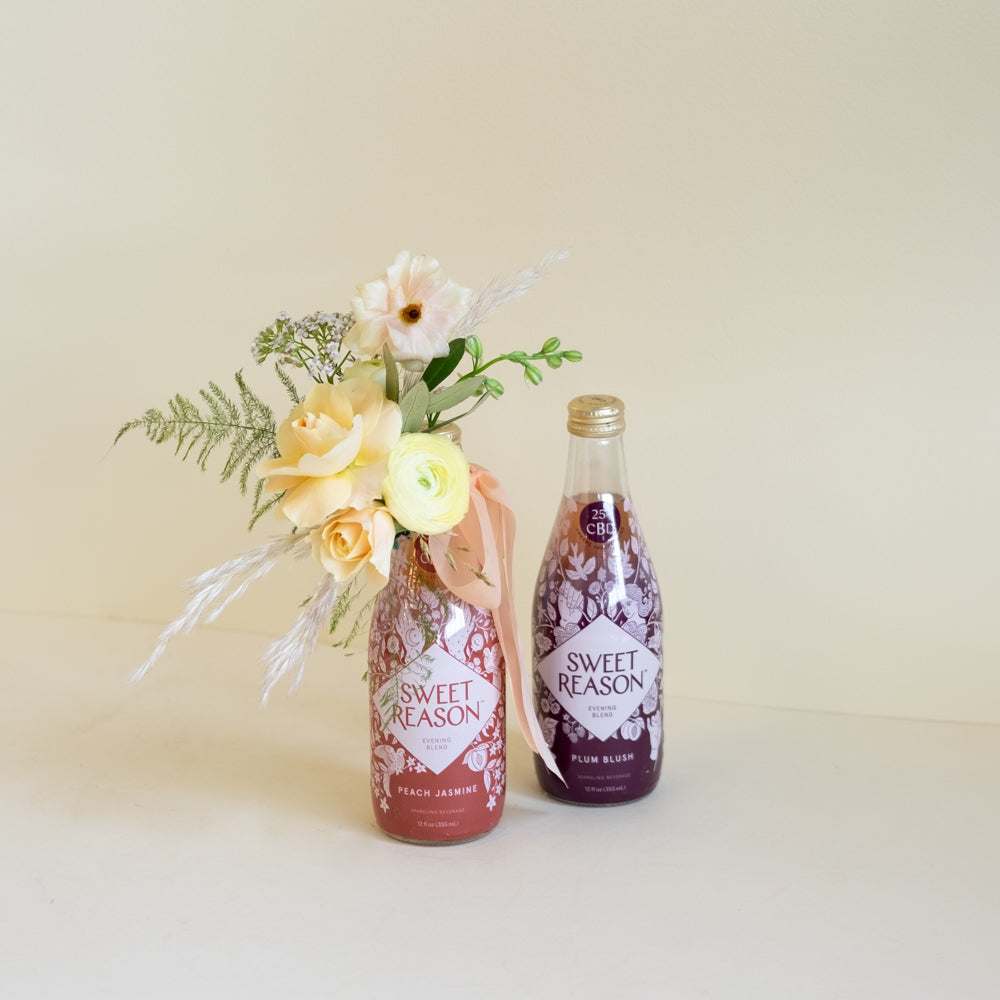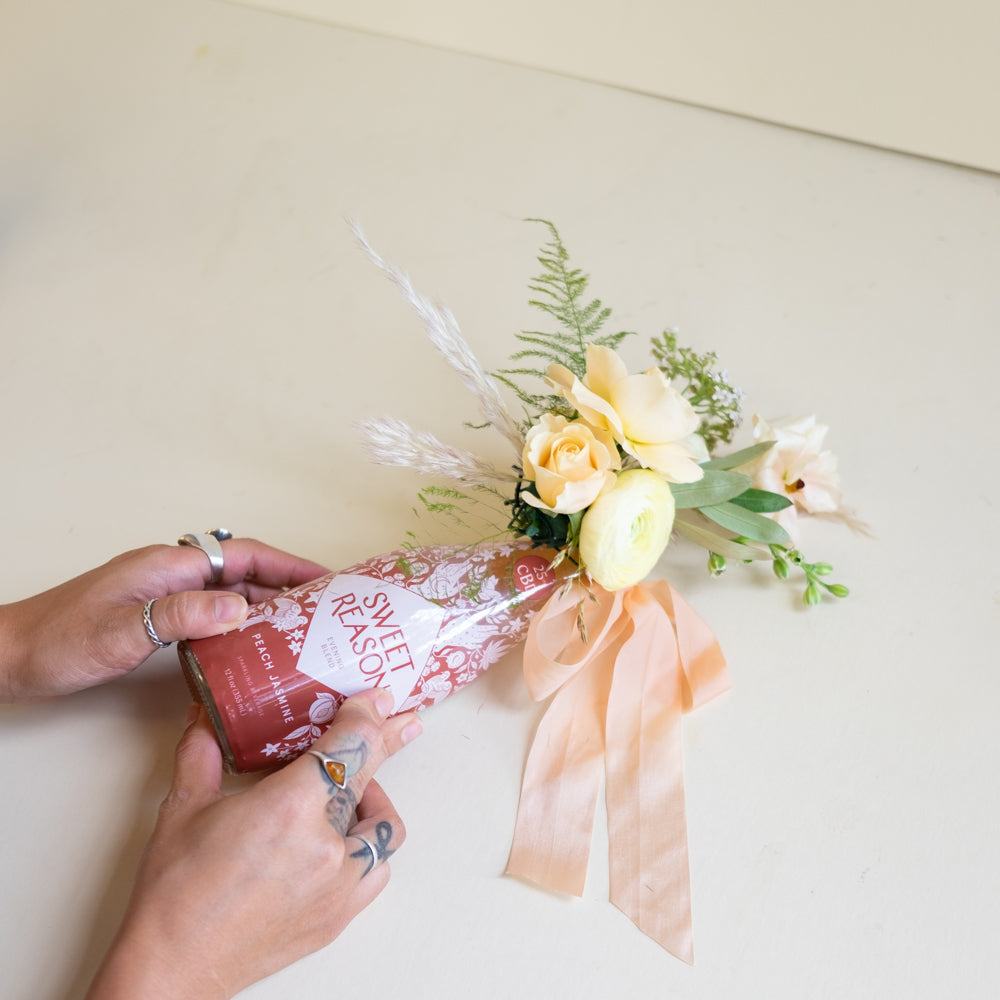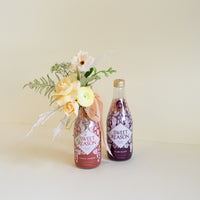 Add this blend of calming herbs, adaptogens + 25mg of broad spectrum hemp CBD drink to your flower order! Available in two flavors, Plum Blush and Peach Jasmine. 
Add a floral arrangement that will come tied to your bottle with a ribbon or get the drink by itself! 
Ingredients:
Carbonated water, plum juice concentrate, organic honey, calming blend (broad spectrum hemp extract, organic chamomile extract, lemon balm extract, l-theanine, limonene, ginseng extract, ashwagandha extract, sceletium extract), fair trade organic hibiscus extract, organic rose essence, vanilla extract, organic lemon extract, organic raspberry flavor, black pepper extract.
Nutrition Facts:
20 Calories per bottle (12 fl oz/355 mL). Total Fat 0g, Sodium 10mg, Total Carb. 5g, Total Sugars 5g, Protein 0g.

Not intended for use by children or pregnant or nursing women. Contains less than 0.3% THC.
When you place your order, you'll receive a confirmation email that says we've received the order. We require 24 hours notice to ensure the delivery unless we have spoken with you previously. We will contact you if we have any questions regarding your order. On delivery day, we will make and take the arrangement to the recipient between 9-4pm. We will contact you if the recipient is not answering. Permission for leaving the arrangement is required if the recipient is not available. If a re-delivery is needed there will be an additional delivery fee.
All orders require 24 hours unless we have previously spoken with you for a same day order. Once your arrangement is ready for pick up we will contact you to confirm a pick up time. Our studio is located at 3306 Charles page Blvd. Tulsa, OK 74127 inside a building. When you arrive you will call us at 918-361-4859 and we will bring the arrangement out to your car.
Artfully arranged florals
We've been creating unique and naturally arranged floral arrangements in Tulsa since 2013. We love using local and seasonal blooms with creative color palettes.